IFA CORE MISSION:
-Promote India's performing artistic traditions in Central Texas by hosting distinguished artists for concerts, dance and ballets.
-Provide a platform for young local artists to become tomorrow's masters.
-Promote raga based musical therapy to seniors, improving quality of life by fostering physical wellbeing and healthy attitudes.

VIRTUAL CONCERTS
The ongoing pandemic has caused severe economic damage for many of the performing artists in India. To help raise some funds for them IFA will host three virtual concerts. These concerts are free but donations are solicited to help these artists. Even a small donation will be appreciated. These donations are tax deductible.

IFA SPRING 2021 SEASON EMERGING ARTISTS CONCERT SERIES
INDIA FINE ARTS, AUSTIN PROUDLY PRESENTS AUSTIN'S MASTER OF MESMERZING TONES OF CHITRAVEENA A VIRTUAL CONCERT
( A SPECIAL PRODUCTION BY VISHAAL FOR IFA)
Vishaal. A graduate of U.T. Austin is now domiciled in Chennai, India and is a top notch Chitrveena player.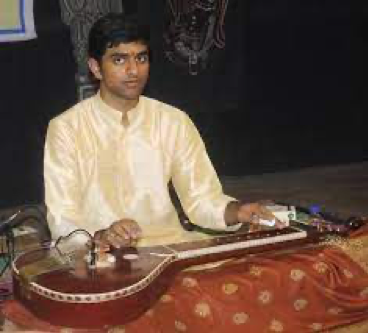 Vidwan VISHAAL SAPURAM - Chitraveena
Vidushi AKKARI SORNALATHA- Violin
Vidwan AKSHAY ANANTHAPADMANABHAN- Mridangam
Vidwan CHANDRASEKHARA SARMA- Ghatam
SATURDAY, APRIL 24, 2021 at 7 p.m. This event is free . Donations are welcome.
Watch here:
https://www.youtube.com/watch?v=I5xVYAk36Qs
https://www.facebook.com/IndiaFineArts/posts/4384472394950261



IFA PROGRAM HIGHTLIGHTS:


This project is supported in part by the Cultural Arts Division of the City of Austin Economic Development Department.
© Austin IFA. All Rights Reserved. No images, audio, or video content may be reproduced without the express permission of Austin IFA.