IFA CORE MISSION:
-Promote India's performing artistic traditions in Central Texas by hosting distinguished artists for concerts, dance and ballets.
-Provide a platform for young local artists to become tomorrow's masters.
-Promote raga based musical therapy to seniors, improving quality of life by fostering physical wellbeing and healthy attitudes.

VIRTUAL CONCERTS
The ongoing pandemic has caused severe economic damage for many of the performing artists in India. To help raise some funds for them IFA will host three virtual concerts. These concerts are free but donations are solicited to help these artists. Even a small donation will be appreciated. These donations are tax deductible.

CHENNAI MARGAZI UTSAVAM IN AUSTIN
Due to COVID many of the sab has in Chennai are doing on line events this year also. As of now we do not see in person events in Austin. To give you the comfort of watching the usual Madras Music season from the comfort of your living room, IFA is bringing to you a large number of programs virtually. There will be two sets of festivals brought to you virtually: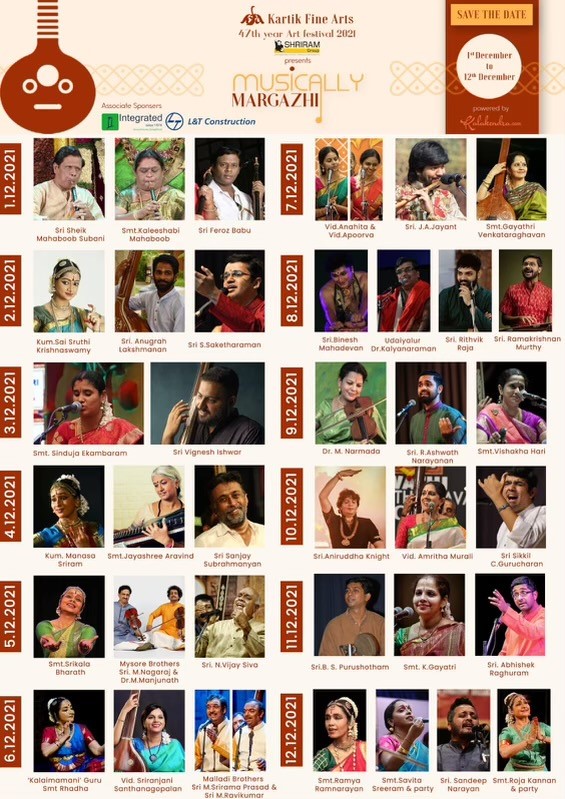 1. MUSICALLY MARGAZI
Kartik Fine Arts Festival: December 1, December 15, 2021
2. YOURS TRULY MARGAZI The FEDERATION OF CITY SABHAS
(over 50 Programs Music, dance and lec-dems) plus CMANA'S Special concerts by 10 U.S. based emerging artists.
Like last year licenses will be issued to rasikas and log in has to be done (kalakendra.com) using your id and password and use the license coupon to access the events.

IFA PROGRAM HIGHTLIGHTS:


This project is supported in part by the Cultural Arts Division of the City of Austin Economic Development Department.
© Austin IFA. All Rights Reserved. No images, audio, or video content may be reproduced without the express permission of Austin IFA.