IFA CORE MISSION:
-Promote India's performing artistic traditions in Central Texas by hosting distinguished artists for concerts, dance and ballets.
-Provide a platform for young local artists to become tomorrow's masters.
-Promote raga based musical therapy to seniors, improving quality of life by fostering physical wellbeing and healthy attitudes.

VIRTUAL CONCERTS
The ongoing pandemic has caused severe economic damage for many of the performing artists in India. To help raise some funds for them IFA will host three virtual concerts. These concerts are free but donations are solicited to help these artists. Even a small donation will be appreciated. These donations are tax deductible.

MADRAS MARGAZI UTSAVM
Want to experience the spirit of Margazhi from the comforts of your house? Join us in the first of its kind festival featuring your favorite artists in world class technology performing across 30 days around the Globe.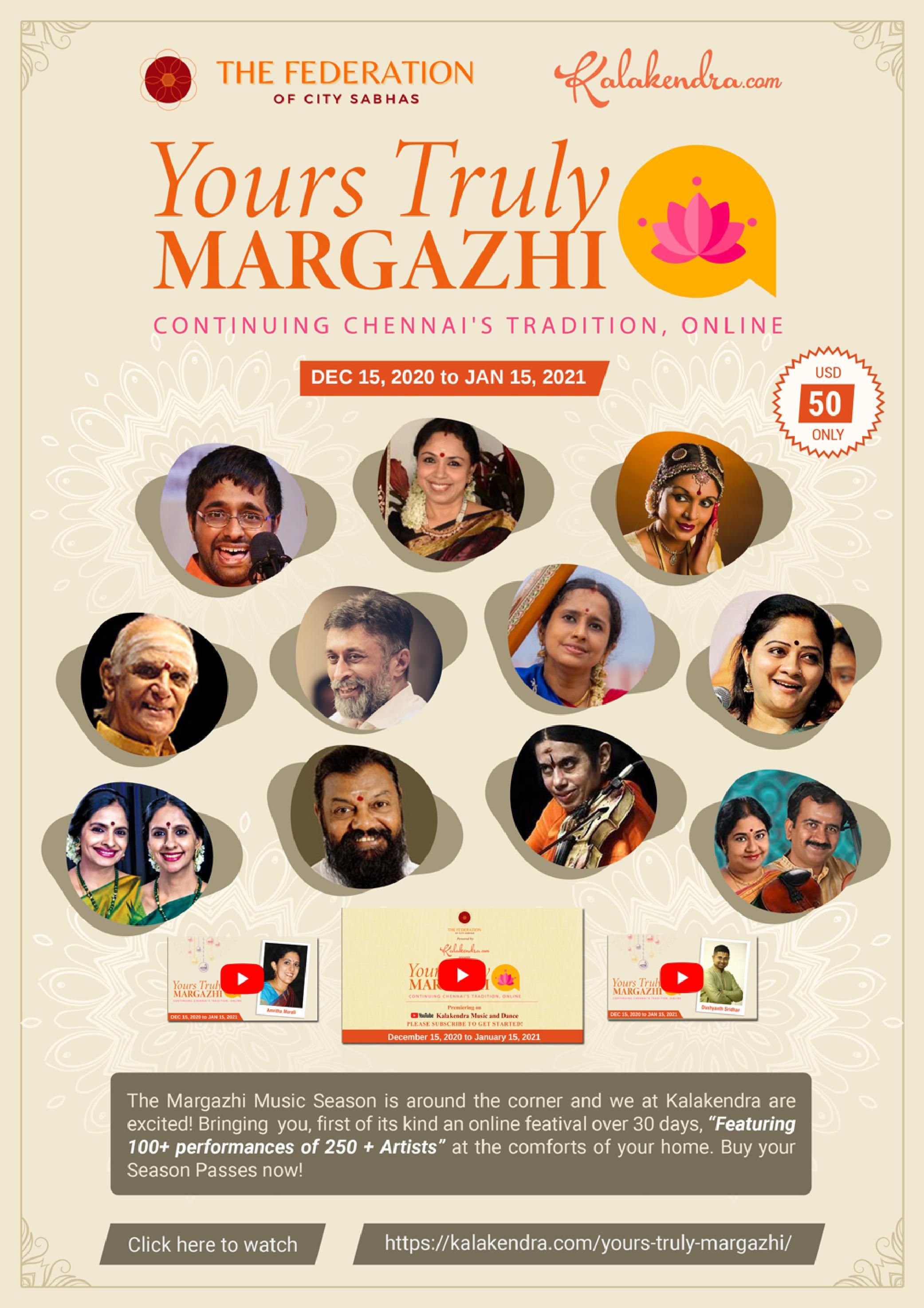 https://kalakendra.com/yours-truly-margazhi/




Become a Member! (Sept 2019– Aug 2020)
Senior Single/Student single $96
Senior Student Family $140
Single $147
Family(couple) $198
Family with children $239
Patron Single $208
Patron Family $297
Patron Family with children $343
Member IDs are not transerable.

IFA PROGRAM HIGHTLIGHTS:


This project is supported in part by the Cultural Arts Division of the City of Austin Economic Development Department.
© Austin IFA. All Rights Reserved. No images, audio, or video content may be reproduced without the express permission of Austin IFA.