VIRTUAL CONCERTS
The ongoing pandemic has caused severe economic damage for many of the performing artists in India. To help raise some funds for them IFA will host three virtual concerts. These concerts are free but donations are solicited to help these artists. Even a small donation will be appreciated. These donations are tax deductible.

ROCK STAR CARNATIC MUSICIANS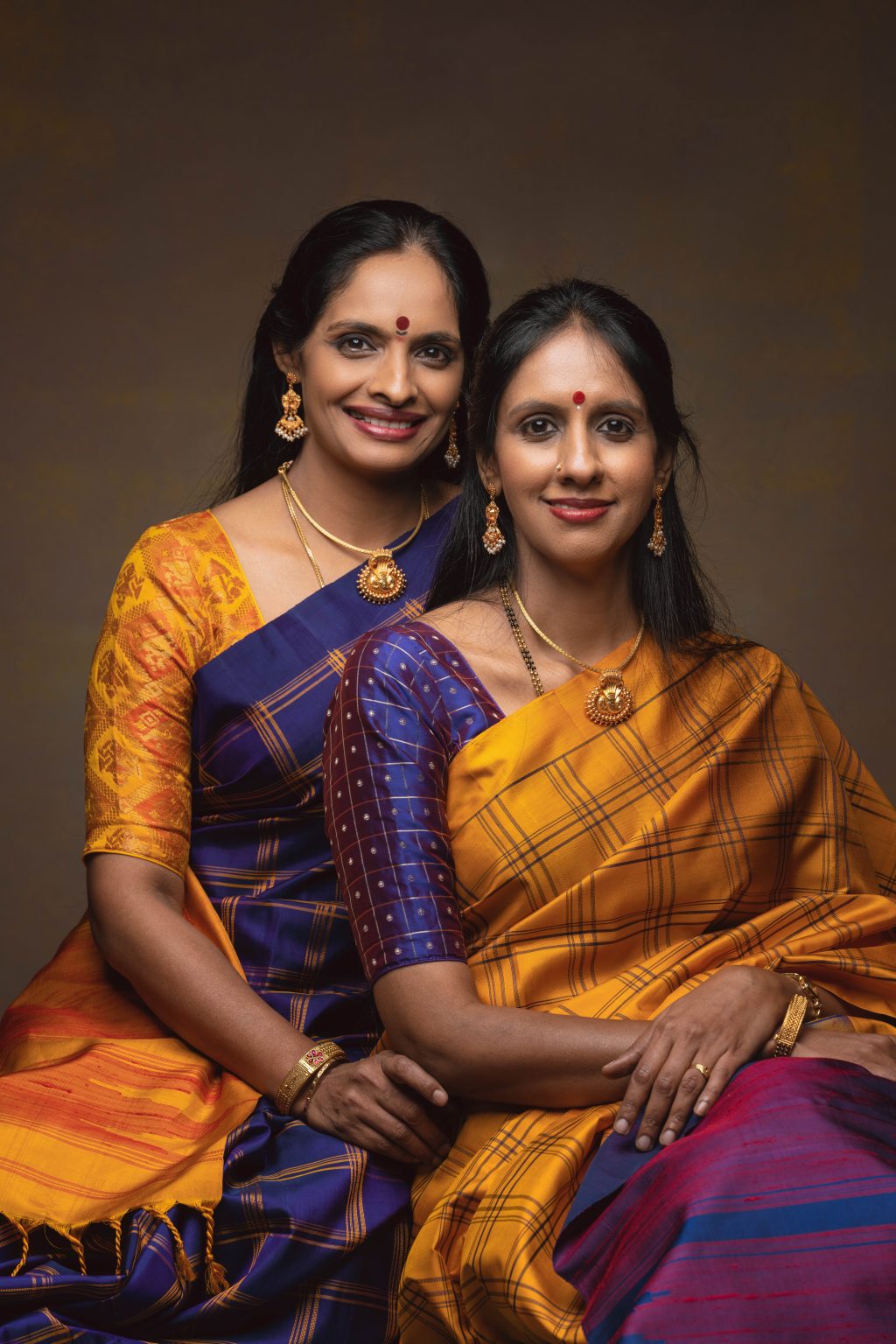 Vidushis RANJANI & GAYATRI- VOCAL
Vidwan L. RAMAKRISHNAN - VIOLIN
Vidwan MANOJ SIVA - MRIDANGAM
"If music is not merely to be heard and comprehended but experienced in the rapturous dimensions of the listeners' hearts, it was provided to the hilt by Ranjani and Gayatri. Their recital breathed the eternal fragrance and the perennial freshness of Carnatic music." –The Hindu Tickets:
SATURDAY, SEPTEMBER 10th, 2022 @ 6:30 PM
Dell Fine Arts Center, 5901 Southwest Parkway, Austin, TX, 78735
TICKETS: Sold out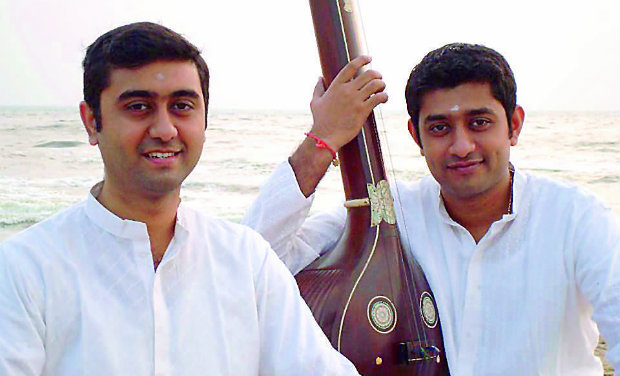 Trichur Brothers- Vocal
Rajeev Mukundan- Violin
Trichur Mohan- Mridangam

Saturday, September 17, 2022 at 6.30 P.M.
Dell Fine Arts Center.
5901 Southwest Parkway, Austin, Tx

Tickets:$50 (block reserved); $25 (general admission); $15 (Stds./Srs)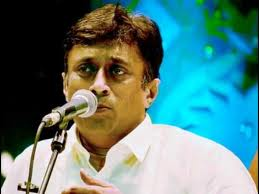 Sanjay Subrahmanyan- Vocal
S.Varadarajan- Violin
Neyveli Venkatesh- Mridangam

Saturday, October 22, 2022 at 6.30 P.M.
Westlake Performing Arts Center
4100 Westbank drive, Austin, Tx.

Tickets: $50 (Block reserved); $30 (general admission); $20 (Stds/Srs)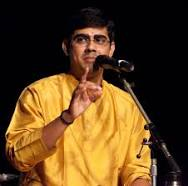 A GRAND CARNATIC CONCERT
Sikkil Gurucharan –Vocal
V.Sanjeev- Violin
Delhi Sairam- Mridangam

Saturday, November 19, 2022 at 6 pm
Jones auditorium, Ragsdale Center, 1st Floor St. Edwards University
3001 S. Congress Avenue, 3001 S. Congress Avenue, Austin, TX, 78704
---
PAST EVENTS
LEGENDARY DOUBLE VIOLINIST L.SHANKER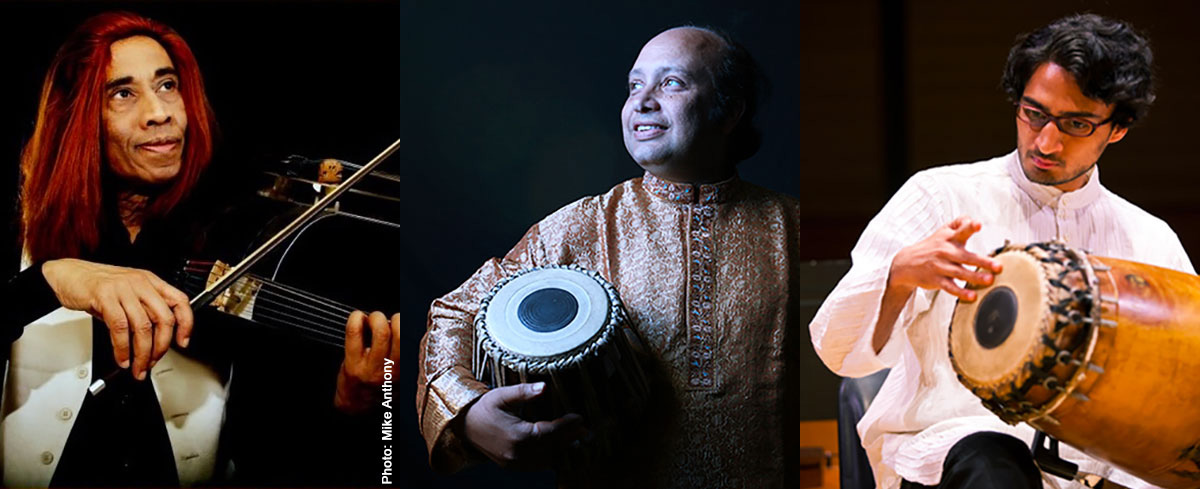 L.SHANKER- DOUBLE VIOLIN
ABHIJIT BANERJEE- TABLA
DR. ROHAN KRISHNAMURTHY- MRIDANGAM
Shanker is a master violinist/vocalist/composer and is known for his soulful performances of Indian Classical music, both Hindustani and Carnatic. In the 1970s Shankar combined with Zakir Hussain and Vikku Vinyakaram to the jazz group SHAKTI. In the 80s, he invented and introduced the unique double violin capable of covering the orchestra's string section from violin to double bass. He has also done music for Hollywood films "The Last Temptation of Christ", Jacob's ladder and White Sands. In Austin's concert he will be accompanied by Abhijit Banerjee on tabla and Dr. Rohan Krishnamurthy on mridangam.
SATURDAY APRIL 9,2022 at 6.30 P.M.
Dell Fine Arts Center, 5901 Southwest Parkway, Austin, TX, 78735

CHENNAI MARGAZI UTSAVAM IN AUSTIN
Due to COVID many of the sab has in Chennai are doing on line events this year also. As of now we do not see in person events in Austin. To give you the comfort of watching the usual Madras Music season from the comfort of your living room, IFA is bringing to you a large number of programs virtually. There will be two sets of festivals brought to you virtually: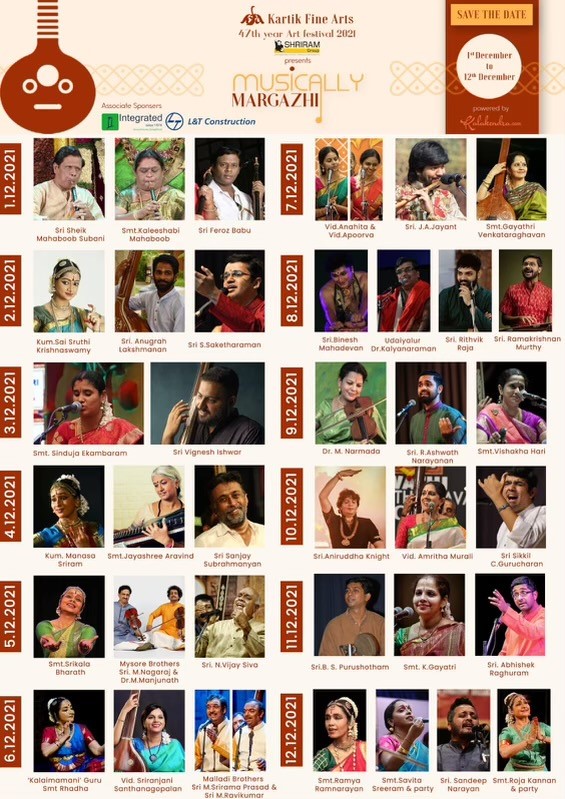 1. MUSICALLY MARGAZI
Kartik Fine Arts Festival: December 1, December 15, 2021
2. YOURS TRULY MARGAZI The FEDERATION OF CITY SABHAS
(over 50 Programs Music, dance and lec-dems) plus CMANA'S Special concerts by 10 U.S. based emerging artists.
Like last year licenses will be issued to rasikas and log in has to be done (kalakendra.com) using your id and password and use the license coupon to access the events.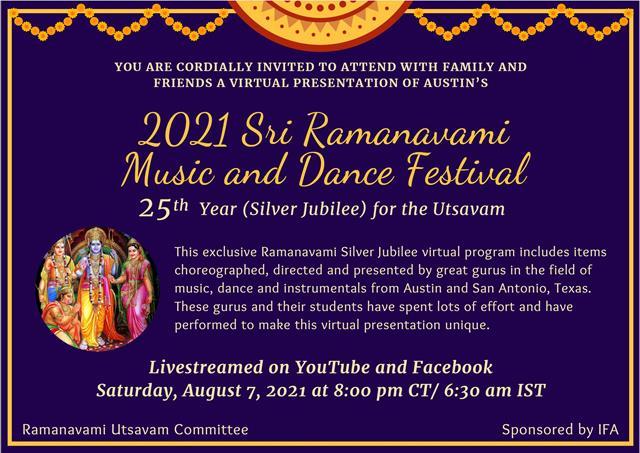 Dear Rasikas and Friends,
With great pleasure and joy, Ramanvami Utsava Committee and members of India Fine Arts jointly invite all of you and to share with your friends and family to celebrate the Silver Jubilee virtual Ramanavami Cultural Utsavam via You Tube and Facebook links On Saturday ,7th August at 8 pm(CT ) and 6.30 am Sunday(IST). This is a global presentation for a unique tradition that has a history tracing back to 25 Years in Austin Texas. Yearly Utsavam gave tremendous enthusiasm and opportunities for the local gurus of music, dance, instrumental and Bhajan groups to come up with exclusive themes and productions. This year we present a cultural festival filled with specially choreographed and directed dance, music programs and a key note speaker with a global recognition as an artist, business leader and a humanitarian. Everyone please join us in this amazing virtual festival and share the life, light, joy and get divine blessings of Lord Rama at the comfort of your home.
We thank producers and participants for the time and effort spent to make these special production.
Please don't miss to watch these programs and receive Lord Rama's blessings.
Youtube: https://youtu.be/WhBNQYtVOp4
Facebook: https://fb.me/e/18oaYKNbk

IFA SPRING 2021 SEASON EMERGING ARTISTS CONCERT SERIES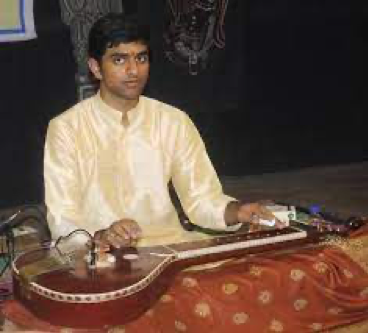 INDIA FINE ARTS, AUSTIN PROUDLY PRESENTS AUSTIN'S MASTER OF MESMERZING TONES OF CHITRAVEENA A VIRTUAL CONCERT ( A SPECIAL PRODUCTION BY VISHAAL FOR IFA)
Vishaal. A graduate of U.T. Austin is now domiciled in Chennai, India and is a top notch Chitrveena player.
Vidwan VISHAAL SAPURAM - Chitraveena
Vidushi AKKARI SORNALATHA- Violin
Vidwan AKSHAY ANANTHAPADMANABHAN- Mridangam
Vidwan CHANDRASEKHARA SARMA- Ghatam
SATURDAY, APRIL 24, 2021 at 7 p.m.
This event is free . Donations are welcome
Watch here:
https://www.youtube.com/watch?v=I5xVYAk36Qs
https://www.facebook.com/IndiaFineArts/posts/4384472394950261
This project is supported in part by the Cultural Arts Division of the City of Austin Economic Development Department.






OUTREACH EVENTS:

India Fine Arts has been making a conscious and concerted effort to serve the needs of the underserved communities

The art of "Touch and Feel' technique is widely used in India to teach the blind and visually impaired persons to teach dancing. The blind dancer follows the dance movements by touching and feeling the hands and legs of the dancer and then dance to the lyrics. Several workshops have been done for the Texas School for the blind and visually impaired to teach them to do a ballet. A blind dancing group was sponsored from Bangalore to do a ballet for them.

The "raga' based Indian music has some therapeutic effects to alleviate depression, stress and other physical and mental ailments. This musical therapy is particularly important for seniors to lift them from loneliness and depression and create mental happiness. Several workshops have been done at Austin Groups for the Elderly to teach yoga based exercises with musical therapy.

IFA is also promoting radio music shows for the emotionally challenged people like Breaking the Boundaries, and Motional music.